Food safety hazards explained
Food safety hazards exist in various forms. They can occur at any time during the production process. The causes of these hazards are microbiological, chemical or physical in nature and are a threat to the health of consumers. This article provides an explanation of all three categories.
Microbiological hazards
Micro-organisms are present in air, food, water, animals and in the human body. Many micro-organisms are useful, some are even essential, but there are also varieties that are harmful to one's health and that cause food-related illnesses. If food becomes contaminated with bacteria, virusses or parasites of this kind, then this is potentially hazardous to the consumer.
Chemical hazards
There are various types of chemical hazards known in the food industry, such as mycotoxins, pollutants and agricultural products. These are examples of poisonous substances that can find their way into our food. Contamination generally occurs via air and as a result of the intentional use of chemicals (such as pesticides and medication for animals), production processes and food additives.
Physical hazards
Foreign objects are sometimes found in foodstuffs. These materials are generally not poisonous. They are an indication of unhygienic circumstances during the production, processing, storage and distribution of food. Examples include hairs, insects, metal and pieces of plastic, wood chippings and glass. This is extremely dangerous due to the hardness, sharpness, size or shape and can cause cuts, perforations and wounds or may result in suffocation.
Allergens
Allergens are proteins that cause allergic reactions in people who are sensitive to the protein concerned. The symptoms of an allergic reaction vary in severity. They range from skin rash or mild itching to an anaphylactic shock and death. Frequently occurring allergens in the food industry are peanuts, nuts, sesame, milk, eggs, crustaceans, soya, sulphite, mustard and wheat.
Hazard analysis
Keep the hazards described above in mind when drawing up the hazard analysis. There is sufficient literature available regarding which food safety hazards apply to which foodstuffs. Because so many different food safety hazards exist, there are certain foods that involve dozens of risks. It is therefore important to gain insight into the hazards that apply to your products. You are to distinguish between microbiological, chemical, physical and allergenic hazards. It may seem quite challenging at first, but once you have collected all of the information, it will be easier to draw up the hazard analysis.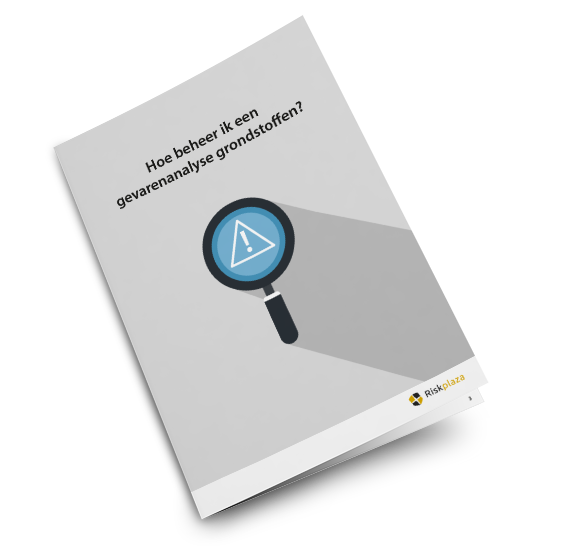 Whitepaper; 'How do I manage a hazard analysis of raw materials?'