The Riskplaza-Audit+  ensures efficiency in your company and chain
The Riskplaza-Audit+ will ensure the following:
Reduced verification costs and charges.
Time savings when answering supplier assessments.
Reduced supervision by the Netherlands Food and Consumer Product Safety Authority for Dutch companies regarding raw material hazards.
Confidence in the entire chain including at your customers.
What is a Riskplaza-audit+?
The Riskplaza-Audit+ is an additional audit that focuses on assuring the safety of food ingredients. A certifying body (CB) performs an additional audit with regard to theRiskplaza-Audit+ when compared to the already available food safety certificate (HACCP, IFS, BRC, ISO 22000 or FSSC 22000). If the assurance is OK, the company will be included in the list of companies with a Riskplaza audit+.

Riskplaza manual
This manual is suitable for everyone who wants to know more about Riskplaza and the Riskplaza-Audit+. It is a concise version of the audit regulations and is only made available for information purposes. The full audit regulations are available to all Riskplaza subscribers.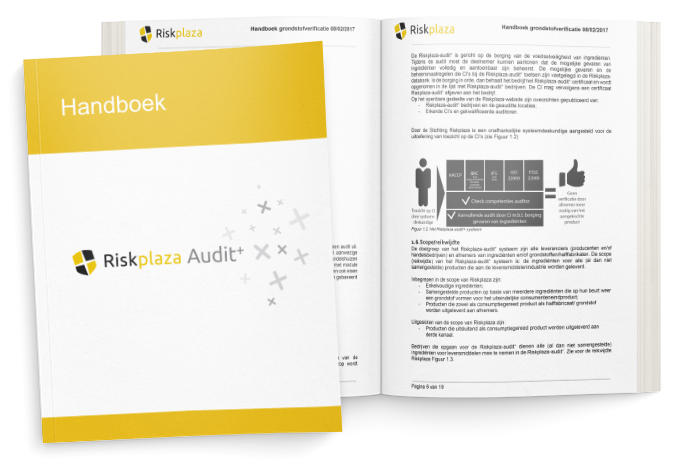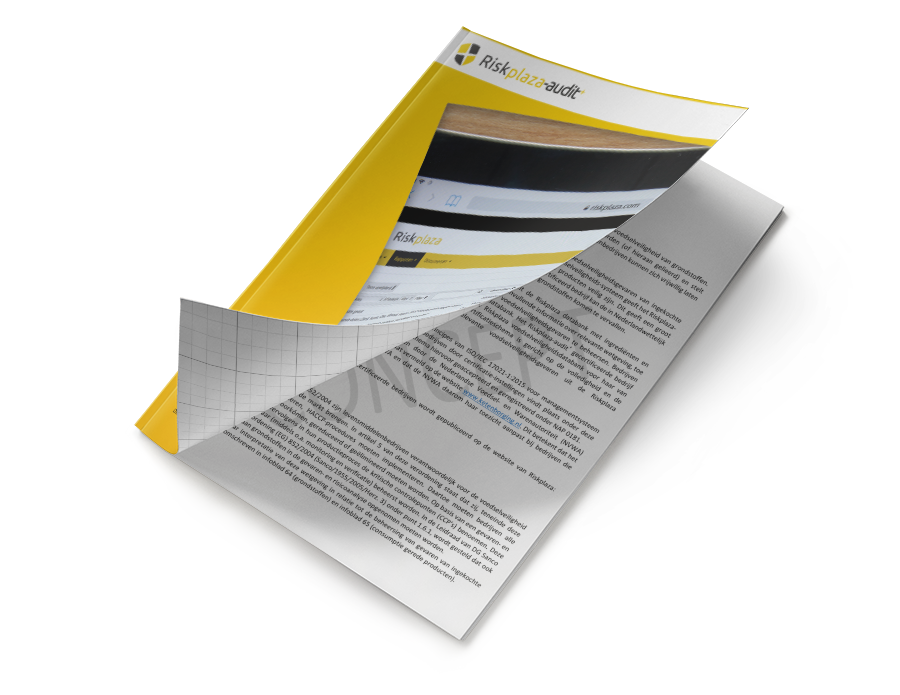 Riskplaza audit+ certification scheme version 5 'consultation draft'
Riskplaza is working on a new version of the audit and certification regulations. The consultation draft can be downloaded here. The document has been fully rewritten to update the text and to incorporate the insights of the past years.
This version is intended to inform interested parties and to give them the opportunity to comment on the proposed amendments.
Your written comments are welcome until February 29, 2020 (info@riskplaza.com).
Download het Riskplaza audit- en certificatiereglement conceptversie